For a long time now the go-to card for most folks using Uber has been the Chase Sapphire Preferred, as it pays out 2 points per $1 spent on transportation. Now, Chase is getting some competition, with Uber announcing that American Express cardholders who use their eligible cards earn 2 Membership Rewards points per $1 spent on Uber rides. Members can also use their Membership Rewards points to cover fares. This is great if you prefer Membership Rewards over Ultimate Rewards points.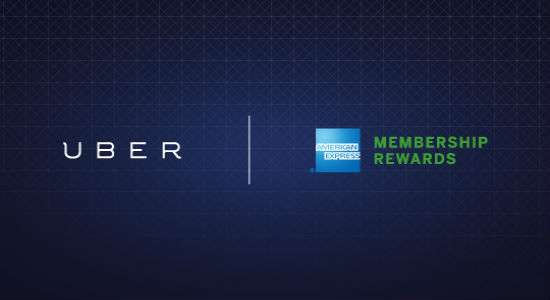 It's important to note that in order to use Membership Rewards towards fares, you have to be either the primary or authorized cardholder. So if you allow your kids/siblings to link your American Express card to their Uber accounts, they will still earn you points but they can't use your Membership Rewards balance to cover fares. Sounds like a win-win to me. None of this applies to UberT, a service operated within New York City, which requires payments be made directly to the driver rather than through the Uber app.
If you don't have an Uber account, you can earn $10 for signing up with my referral link (I'll earn $10 after your first ride). Feel free to include your own promotion codes in the comment section.
I've been using Uber for almost a year now and wrote a review of my first ride last year. It's been good for the most part, though I've had issues with drivers showing up several blocks from my location and the estimated arrival time being way off. But overall it's been a money saver, since I don't have to rent a car in certain cities, I avoid another car accident (my record? Two accident in one month on the mean streets of LA), and my insurance premium stays nice and low. If you have a positive experience, be sure to rate the driver, as American Express is sponsoring a weekly prize giveaway of $1,000 for the highest rated drivers.
Subscribe via email for more points, miles and free travel