Have you ever found yourself in a situation where you're short on miles but paying for travel isn't an option? Perhaps you've focused on collecting miles that have been devalued or there is no award availability. Maybe you have a last minute trip coming up and just don't have enough ways to stock up on the miles you need. In these situations, there are many things you can do to stock up on miles quickly, but the best option is trading miles. "Isn't that expensive?" While transferring airline miles from one account to another can carry hefty fees, trading miles doesn't cost anything at all. It all comes down to finding someone trustworthy to trade miles with.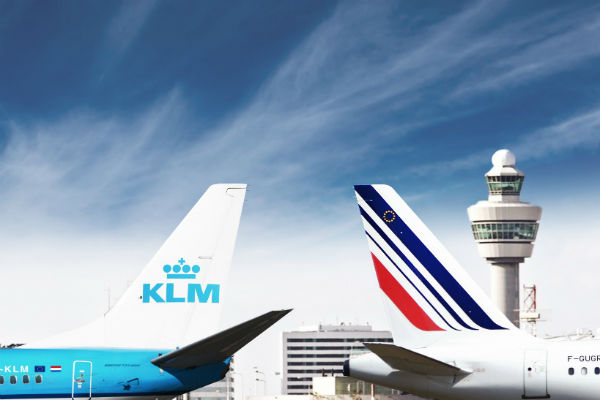 The idea for trading miles came about last December, when I was finalizing my Umrah travel plans. I had banked heavily on Alaska miles, thinking I was going to use them to fly Emirates. However, Emirates had limited business class award availability and the prospect of splitting our group of 8 into separate flights was daunting. Especially since two people were traveling on paid fares…and the cheapest paid fares were offered by Etihad. So I sent out a tweet that solved my problem. I simply asked for someone to trade their AAdvantage miles for my Ultimate Rewards or Alaska miles. If you find yourself in this position, here are some do's and dont's to keep in mind: 
DON'T Trade Miles With People You Don't Trust
It's very important to trust the people you're trading miles with. I ended up getting several offers in a matter of minutes. Luckily, I happened to know most of the people who offered to trade miles with me. I trusted them and they knew me well enough to know I wouldn't run away with their miles. Most communication was done via social media and email, though I did have one phone conversation to hash everything out.
What made these trades work was a sense of trust on both sides. These people knew me (either personally or through my blog) and knew it was highly unlikely I'd bail on my end of the bargain. There was less trust required on my end, since I was using their miles and promising to return them down the line. Really, it was up to the people I traded with to trust me in order to facilitate the trade. If you find yourself in a position where you need to trade miles, make sure you trust the person you are redeeming miles for. And if you're on the receiving end, then be very clear about how and when you'll reimburse them so that there are no misunderstandings down the line.
DO Make the Booking Process Easy for Everyone
When it comes time to book, I tired to make it as convenient for the other person as possible. That means if the person you're "trading" miles with is going to book a ticket for you, at least put the itinerary on hold to make things easier for them. This option is really ideal if you're a woman using a man's account to book travel (or the other way around). Sometimes airline reps will give you a hard time if they think you're a woman imitating a man (which they rightfully should be, with the level of fraud in this hobby). 
It took me three or four hang-ups before I found an American Airlines rep willing to believe I was Justin booking a flight for Ariana. If you're not comfortable with this, then you can try at least putting a ticket on hold. Booking reps will be way less suspicious of that. Then have the actual accountholder call and finalize it. This is probably the easiest and most convenient option for everyone.
When one of the people I traded miles with was ready to redeem some of my miles, I was able to book the ticket for him online. Part of the booking process required me to provide his passport number along with that of all his family members'. He provided this information to me and I destroyed it immediately after. Things like this take a lot of trust no matter how you approach the booking process.
DO Arrange a Convenient Payment Method
When redeeming miles for airline tickets, there will always be airline fees and taxes to pay. You'll obviously want to make arrangements to pay these if you're using someone else's miles for your trip. Payments can be handled two ways, depending on who books the ticket: If you are booking a ticket using someone else's miles, then I would recommend getting a Visa gift card, registering it in the accountholder's name and using that for payment. That way, the billing info matches up with the accountholder's name. 
If the accountholder is booking the ticket for you, either offer them a Visa gift card registered in their name to pay the taxes with, or reimburse them via PayPal. I used a combination of these methods for my bookings and it went fairly smooth. 
DON'T Trade Miles You Don't Have
Never ask to trade miles if you don't have the miles to reimburse them tomorrow if they so wished. Sometimes you might think, "Oh this person probably won't travel anywhere for 6 months. I have plenty of time to replenish my mileage account until them." Don't make assumptions. They may want their miles back sooner than planned and then it's unfair for them if you can't deliver.
DO Have a Back-up Plan in Case of Account Closures
I had a slight hiccup when repaying one person who lent me his AAdvantage miles. In Abu Dhabi, my Arrival cards got shut down. While I was still able to redeem miles for existing charges, there was no way to redeem any leftover miles for travel purchases I hadn't yet made. I let this person know what happened and ended up transferring him the cash value via PayPal. To be fair, I had earned that much cash via cash back credit cards last year, so it wasn't like I was taking a personal loss. Still, it's important to have a back-up plan in case your account gets shut down.
Lastly, treat the process of trading miles like a contract. Hash everything out in advance, make sure all parties agree to them, and have a back-up plan in case things go wrong.
Have you ever traded miles with friends or even perfect strangers? What are some of the precautions you took to ensure the process went smoothly?
Subscribe to Blog via Email