It's the summer travel season and while some of you are already enjoying your vacation, others are still in the planning stages to ensure they're getting the most out of theirs. Part of that means making hotel booking decisions around existing elite benefits and hotel promotions. If you've got summer travel plans involving paid or award stays, why not maximize them with a hotel elite status challenge? Those 12 – 21 nights you were going to spend on vacation or traveling on business could get you top-tier elite status with a chain like Hyatt or Starwood. Some of these status challenges are so generous, completing them on mattress runs alone might make sense. If this sounds good to you, take a look at the current elite status challenges being offered: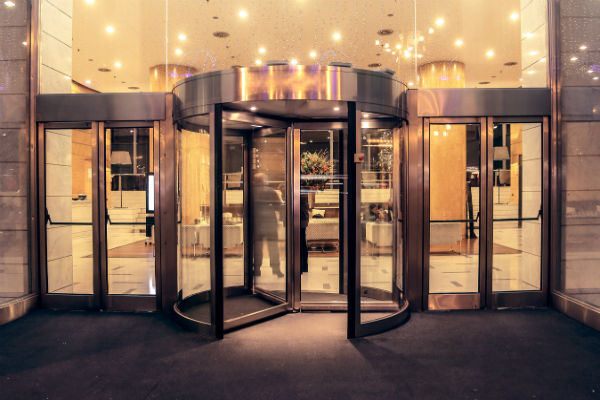 Hilton Diamond Challenge (21 nights in 90 days)
Hilton offers a Diamond elite trial if you can prove status with another hotel loyalty program. I recently provided Hilton proof of my Hyatt Platinum status and received confirmation that I was eligible for a Diamond status challenge. I was told I'd have to complete 21 nights within 90 days. Both Points + Cash and award nights would count towards the elite challenge requirements. This means it's possible to earn top-tier Hilton HHonors status through March 31, 2017 for as little as 105,000 points or 52,500 points + $630 cash. I'd rather earn it through credit card spending, but it might not be easy for everyone.
If spending 105,000 points on a mattress run sounds insane, you can reduce your losses thanks to an underrated little promotion Hilton is running. Through July 6, 2015 registered HHonors members earn an extra 5,000 points per stay. If you were to book a series of 1-night award stays at Category 1 Hilton hotels at 5,000 points per night until the promotion end date, you would break even on 7 of the required 21 nights. Of course, there's currently only one Category 1 Hilton property in the U.S. and remote check-ins are tough to negotiate with hotels abroad. So realistically, you can knock out four nights free of charge, bringing your total out of pocket cost for Hilton Diamond status (based on the remaining 17 nights) to 85,000 points or 42,500 + $510.
Hyatt Fast Track to Diamond (12 nights in 60 days)
By now, you're all familiar with the Hyatt Diamond challenge. After being discontinued in October 2014 and resurfacing again in targeted form two months later, the Hyatt Diamond challenge has made a comeback as the rebranded Fast Track to Diamond. Except now it's available to everyone, including past Diamond members who took advantage of the previous Diamond challenge. I was one of these people and after emailing Gold Passport to request a challenge (letting them know I'd done it back in 2012), they confirmed that I was eligible and that I'd need to complete 12 nights within 60 days to earn Diamond status through February 2017. I would also earn 1,000 bonus points per night for the first 6 nights.
Since I have a trip coming up with at least 8 nights spent at Hyatt hotels on Points + Cash rates, along with another 2-3 nights planned elsewhere, it made absolute sense to sign up for the trial. Plus, with my targeted Sweet Dreams, Sweet Rewards offer, I'm earning enough points to justify four Points + Cash mattress runs.
Marriott Platinum 

Challenge (18 nights or 9 stays in 90 days)
Marriott doesn't publicize their Platinum challenge requirements. I messaged the Marriott team on Twitter and got a series of non-responses. Basically, they wouldn't tell me what's required for any type of challenge and explained it would vary by account. After providing them with my account number, I was told I qualified for a Silver challenge…but that I would have to accept before they would tell me what the terms are! Seriously, the NSA doesn't keep this tight of a lid on information. 
Clearly, a Google search would have been a better use of my time. I found this thread on Marriott Reward Insiders, where a member received a Platinum challenge requiring 18 nights/9 stays in 90 days. 
What I found odd is that while the Twitter reps didn't extend anything better than a Silver challenge, I did receive an email recently with a fast track to Gold offer. It requires 12 nights within 90 days, which is pretty reasonable considering Marriott's Gold Elite membership offers benefits that are on par with some programs' top-tier status.
Starwood Preferred Guest Platinum Challenge (18 nights in 3 months)
Normally, earning Starwood Preferred Guest Platinum status requires 25 stays or 50 nights. A status challenge brings it down to 18 nights within three months. Unfortunately, free nights and Cash + Points stays don't count during the status challenge. You'll need to find some cheap hotels for mattress running. On the up side, you can earn credit for up to three rooms per stay. 
Oddly, SPG doesn't have any requirement when it comes to qualifying for the Platinum Challenge. I have no status with the program, nor have I stayed at a Starwood property in over a year. Yet, when I emailed the Starwood Platinum liaison about Platinum challenge qualifications, they sent me the following response without requesting proof of status with another program:
Upon review of your Starwood Preferred Guest account, I do see that you are eligible for registration in the Challenge. To register, please reply to this email to indicate which consecutive three-month earning period you would like to enroll in.

Available earning periods for enrollment in the month of June are: May 1st to July 31st, 2015; June 1st to August 31st, 2015; and July 1st to September 30th, 2015. 
It's good to know there are specific enrollment periods that may coincide with your travel plans. As cheap and useful as mattress running can be, it's so much more preferable if you can earn status without incurring additional costs.
If you're thinking of going for top-tier status with any of these programs, you should definitely consider a status challenge. It requires fewer nights and since most programs limit each member to one challenge per lifetime, you might as well take advantage of it.
Are you taking advantage of any of the above mentioned elite status challenges? Please share your strategy in the comment section.
Subscribe to Blog via Email