There is a tendency in this community to follow the herd. That's normal in any group . People look towards each other for advice and in this case, that pertains to how we earn and redeem our miles. There's nothing innately wrong with that, but sometimes I wonder whether this herd mentality can limit the experiences of those following along. 
There's a tendency in this hobby for people to travel to the same places, fly the same airlines, and stay at the same hotels. It always starts with a simple trip to Hawaii (staying at the Hyatt Regency Maui of course), then on to Europe (Lufthansa First Class anyone?), a trip to Asia that involves Cathay Pacific First Class, a stay at the Grand Hyatt Hong Kong, and then lastly a trip to the Maldives may be in order. There's nothing wrong with this – but don't do it just because everyone else is doing it. Make sure traveling to the Maldives is actually in your budget, points and miles aside.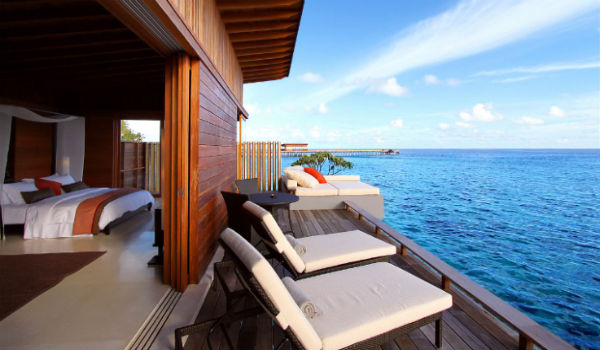 I'm guilty of this too. I've followed the herd and found that in some cases, the hotel and airline choices I made weren't a good fit for me. For example, I learned that while the Grand Hyatt Hong Kong was a very nice hotel, I would probably be better off staying at the Hyatt Regency Hong Kong, Tsim Sha Tsui next time. It's a better fit location-wise and almost half the price. But instead of exploring that option, I got caught up in this mentality of following the herd – traveling where others were going and redeeming miles the way other people were.
Of course, that's not completely wrong. Going someplace where others have been can make trip planning easier. A foreign city can feel more familiar when you've read a dozen trip reports and gotten feedback on how to get there on points, what to do, and where to stay. But this can also limit our experiences. We could well be missing out on great destinations, hotels, and airlines because we're afraid to break the mold. 
Back in October, I traveled to Chicago with my sister for the Chicago Seminars. I was looking into hotel options and the first thing I initially went for was the Park Hyatt Chicago. It's where everyone I know stays in Chicago and by the way, they let Diamond members order room service breakfast. A free night requires 25,000 points but its totally worth it because paid rates are like $500. 
Except, I didn't want to spend 75,000 points on a 3-night stay. Especially when my sister and I were going to be spending most of our time outside of the hotel. I wasn't thrilled with the location on the Magnificent Mile either and preferred to be in the downtown area. A hotel search on the Hyatt website turned up the Hyatt Place Chicago Downtown The Loop, which was going for just 12,000 points per night – half the points required at the Park Hyatt and breakfast was included.
I really had to fight the mentality of "but why stay at a Hyatt Place if there's a Park Hyatt?" I ended up loving the Hyatt Place. The hotel was brand new, the room was huge and the location was perfect. While there was no club lounge, that really encouraged us to explore the area and eat locally. The Hyatt Place just met every criteria we were looking for. It was a great fit, which is what should really matter when you're redeeming points.
When I was planning a stay in New York recently, I immediately got, "Are you staying at the Grand Hyatt or the Andaz 5th Avenue?" Strange, how those are automatically the go-to options for points and miles collectors. I decided on the Kimpton Ink48 for the first two nights and switched to the Andaz 5th Avenue for the last two. The Kimpton was a bargain at 12,000 Ultimate Rewards points per night and perfectly located for all the places I needed to be during the first two days. I chose the Andaz, mainly because I liked the boutique hotel vibe and didn't want to be in a super crowded area of midtown. It was a good fit overall and the lemon poppyseed pancakes had nothing to do with my decision. 😉
I don't want to knock flying first class or staying at 5-star hotels, but rather point out that there may be better options if you choose to downgrade sometimes. You don't always have to go ultra fancy or follow someone else's footsteps. Do what works for you. Don't model your travel around other people's habits and experiences. If you don't need club lounge access or free breakfast, then make your hotel choice accordingly. Similarly, showering on a plane may not be on your bucket list, so feel free to skip that too.
Do you ever find yourself following the herd in this hobby? Do you think it's good or bad? How do you break away from it?
Subscribe to Blog via Email