Reader David sent me this question over the weekend about ReloadIT and PayPower cards. I thought it would be helpful to publish it because it relates to the recent Manufactured Spending series and brings up a recent trend with PayPower cards:
So I found a store that sells $950 Reloadit cards. I don't know if they'll let me use a credit card, but before I tried, I wanted to fully understand things first.
So, my first thought, after reading your Newbies guide post on Reloadit was to buy this and get a PayPower card to load. However, a lot of advice I'm seeing in the forums and on Saverocity is to just buy the temporary PayPower cards, and then drain and dump as quickly as possible (vs. using a permanent card).
My questions are:
1. Do you load Reloadit onto PayPower? If so, what do you think are the benefits/risks of having a permanent PayPower card vs. just churning through the temporary cards?
2. If you don't load onto PayPower, what card do you load these onto?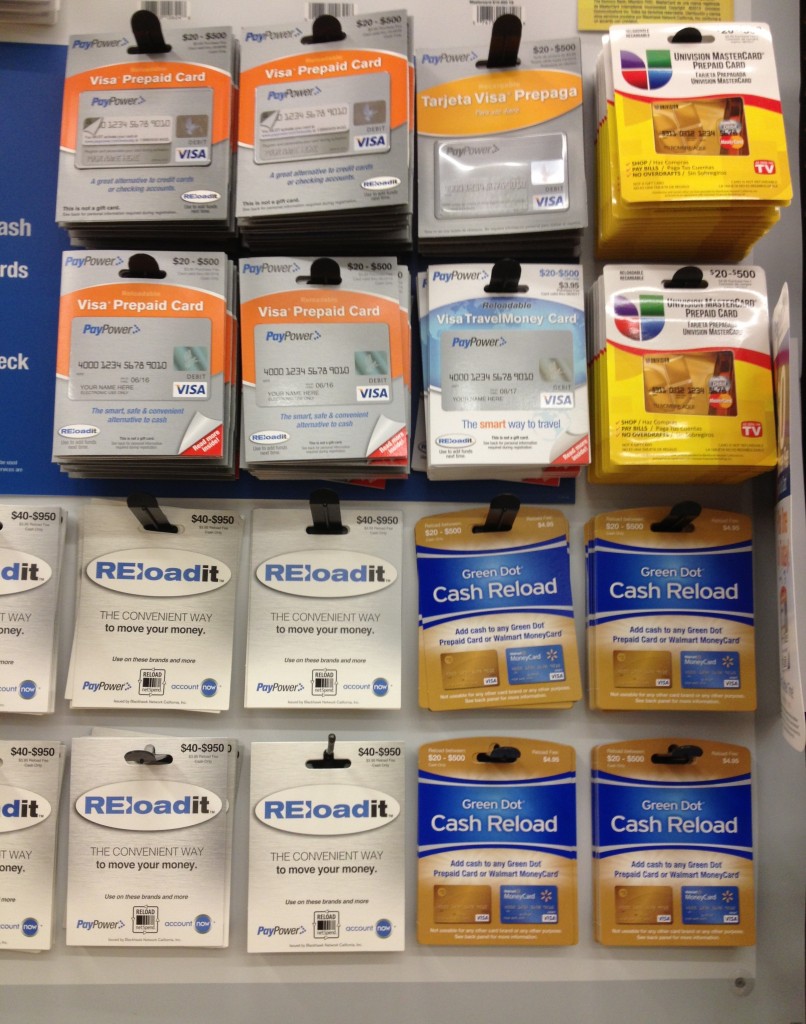 To answer David's questions, there are a few things to consider. The $950 Reloadit cards have a $3.95 fee, so you're earning 950 miles for $3.95. That is half the cost of buying PayPower cards (which normally carry a $3.95 fee per $500). However, $0 fee PayPower cards have been making the rounds at grocery stores. If you're able to buy them with a credit card, that is the way to go. You're earning fewer miles, but you're doing it for next to nothing. Plus, there is no limit to how many you can buy and unload, since they can be used like Visa and Mastercard gift cards.

For a while, I did load ReloadIT onto PayPower. I stopped doing it when my local Safeway started enforcing a cash-only policy. I don't see a risk in churning temporary cards, except your local store might wonder why you keep buying the same cards over and over again. There's also the hassle of unloading them and making sure that if you're buying them in large quantities, you are cashing them out in time to pay off your credit cards.
The risk with long-term use of the permanent card is that you'll get shut down. I've been juggling prepaid cards for a long time now and being responsible is the key to longevity. I don't see a reason why you can't do both. Churning $0 fee cards is the holy grail, and being able to buy 950 miles for $3.95 is the second best scenario.
If you don't load ReloadIT cards onto PayPower, you can load them onto a variety of other cards: Paypal, Netspend (careful with that one), Vision Visa, and Univision to name a few. Taking fees into account, I'd choose the Paypal debit card.
The obstacle in all of this is finding a retailer that lets you buy either of these cards with a credit card. Both Paypower and ReloadIT cards have "cash only" printed on them. However, some cashiers are oblivious and will ring these up and accept credit cards if the register doesn't prompt them to do otherwise.
Subscribe via email for more points, miles and free travel