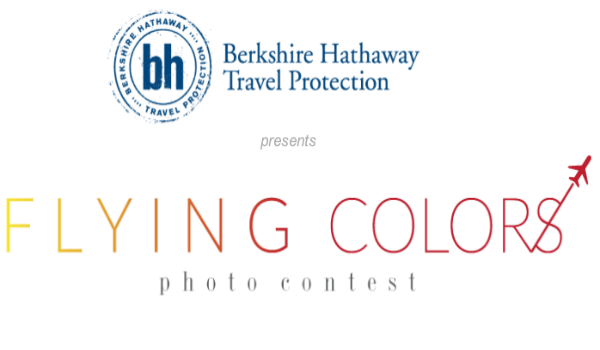 Did you know that Berkshire Hathaway has a travel blog? They do and I happen to be a contributor. They're currently running a Flying Colors Photo Contest on Instagram and while I usually don't write about photo contests, this one has a few features that make it worth mentioning: It's open to amateurs and has not one but three generous prizes:
1st Place: $500 Visa prepaid gift card

2nd Place: $200 Visa prepaid gift card

3rd Place: $100 Visa prepaid gift card
To enter the contest, simply post your best fall photos on Instagram to @bhtravelprotection or use hashtag #BHTPflyingcolors. You can post one photo per day through November 15, 2014. Three winners will be chosen based on the amount of likes they receive.
If you're wondering what constitutes a good "fall photo," take a look at your Instagram feed: People frolicking on a colorful mountain of leaves, pictures of a pumpkin patch, a basket full of apples, the New England landscape, anything with an orange hue. I'm sure you can come up with something much more original than this. Just make sure the photo is pretty enough to attract likes and is representative of the Fall season. 
A prize of $500 for an amateur photo contest is incredibly generous, if you ask me. Plus, you all know what to do with that Visa prepaid gift card (if it's PIN-enabled): Load it onto your Amex Bluebird card and use it to pay your bills, or buy a money order and cash it out. Either way, this is a nice bit of extra spending cash, with the holiday shopping season coming up.
For anyone who's interested, the contest rules are outlined here.
Best of luck and be sure to let me know if any of you end up winning!
Subscribe via email for more points, miles and free travel