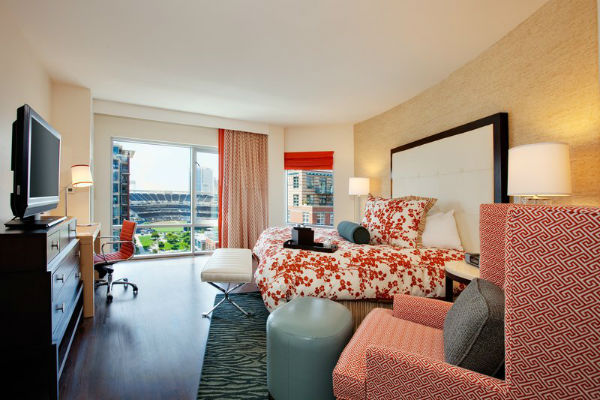 It has been a dull two weeks. I've had zero inspiration to write about anything and even when news popped up (i.e. the Amex SPG card sign-up bonus increased to 35,000 points), I couldn't muster up the will to write about it. However, the summer travel season is just weeks away and I figured some of you might benefit from knowing what the current hotel promotions are. Without exception, these promotions are pretty lackluster. Gone are the days of earning 50,000 Club Carlson points on a single stay. It's pretty much double/triple points across the board – and in some cases you don't even earn them outright. The payout kicks in after the second stay. Beggars can't be choosers so here's a run-down of the current hotel promotions:
Club Carlson Blockbuster Bonus Promotion & Triple Points. Club Carlson members visiting the Asia Pacific region this summer have two promotions to choose from: The Blockbuster Bonus promotion pays out double points per 1-night stay and triple points on stays of more than 1 night. The promotion runs through August 31, 2014 and you can earn a maximum 100,000 points per stay. For a list of hotels in the Asia Pacific regions, check out this page or take a look at my Club Carlson redemption series.
Within the US, Canada, and Latin America members earn triple points on stays of two or more nights between June 1 – September 1, 2014. Members must register and book by May 31, 2014.
Hilton Double Your HHonors. Hilton members can choose between double points or miles this summer. To participate, register and specify your earnings preference, but choose wisely since this can't be changes. As usual, there is a long list of hotels not participating in the promotion, so check that before you start mattress running (if that is even a thing at Hilton hotels anymore). The Hilton promotion runs through July 31, 2014.
Hyatt Triple Points or 5,000 Points (Targeted). Hyatt is running a targeted and a public promotion. A month ago I was offered 5,000 points after completing 5 stays by July 31, 2014. Unfortunately, this rendered me ineligible for the public offer, which runs through August 31, 2014 and offers triple miles with nine partners. Members participating in this promotion also earn 1,000 bonus miles per stay after their second stay. Bonus miles are capped at 14,000 and base miles at 7,500. Members earn miles for up to their fifteenth stay. Below are the registration pages for the triple miles promotion:
IHG Rewards Club Reel Summer. Through September 2, IHG Rewards Club is running its Reel Summer promotion, giving away a variety of prizes. In addition to the giveaway, members have been targeted for a variety of bonus point opportunities. Loyalty Traveler has a good overview of these targeted bonuses.
Marriott Rewards Getaway Bonus. Through August 31, 2014 members will earn double points after their second paid stay. Simply register by July 31, 2014 and earn up to 25,000 points. Another great promotion for those of you paying out of pocket for hotels in Europe is the Summer in Europe promotion, which runs through July 24, 2014. Book your Autograph Collection stay with promo code M12 and earn 2,000 bonus points per stay, free spa entrance, free early check-in/late check-out and room upgrade upon availability.
HT: Loyalty Traveler
Starwood Preferred Guest Ean Away. Starwood's Earn Away promotion offers double points at participating hotels through July 31, 2014. Stays that include a Sunday (Saturday in the Middle East) earn triple Starpoints. Be sure to register by June 30, 2014.
Whether your travel plans are set or not, it doesn't hurt to register for all of these promotions. If you're like me and your travel plans are often made last minute, it's far less stressful if you don't have to worry about looking up which promotions to sign up for before making that booking. Register now and it will be one less thing you'll have to worry about later.
Subscribe via email for more points, miles and free travel