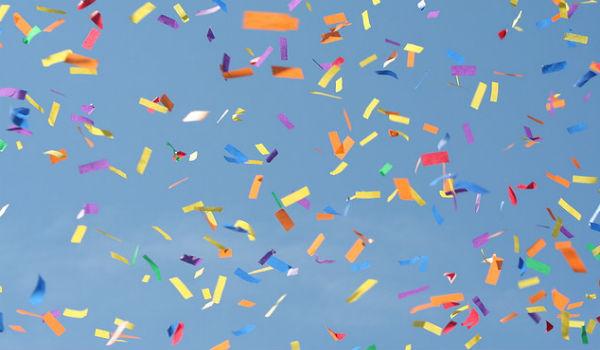 My $82,000 Spending Challenge: 2 Months Later
I'm relieved to finally report that the $82,000 spending challenge I've been dragging my feet over has finally been completed. Last month, I wrapped up the combined $20,000 spending requirement on two Citi Executive AAdvantage cards; $20,000 across two Alaska Visa Signature cards; $3,000 on my dad's Barclay Arrival Plus; and a self-imposed spending requirement of $9,000 on the SPG American Express Business card.
All that was left was $21,100 on my brother's Barclay Arrival Plus card. Thanks to a variety of factors, I was able to meet the spend on this card and still stay under the radar. It was fairly simple with TopCashBack bringing back American Express gift cards. I was able to knock out an easy $4,000 in spend and unload the card via Amex for Target. I placed another $4,000 order recently, though it was ultimately cancelled. 
Thanks to Amazon Payments, which recently shut down for good, I got another easy $1,000 out of the way. A few trips to my local Simon Mall and the Walmart across the street and I got $5,000 off the books. 
An unexpected opportunity helped take care of another $3,000: My younger sister's debate team needed a parent's credit card to cover hotel and registration fees for a two day event. We picked up the tab and were promptly reimbursed. 
In addition to this, my brother used the card for his everyday spend, wracking up about $900. I also charged around $500 in household bills to the card. This didn't exactly knock off a substantial amount of spend, but mixing regular spending helps to keep card activity looking as normal as possible.
My trusty Amex for Target cards (I have a total of 4) put me over the threshold with a little over $10,800 in spend. I load around $900 per card at a time, since that number is less likely to set off a fraud alert. Overall, I exceeded my remaining goal of $21,100 by completing a total of $25,200 in spend. My goal was to put the Arrival miles towards some travel expenses that were charged to my brother's card, and we made it just in time for the redemption.
This spending challenge wasn't the smoothest and didn't go exactly the way I had planned, due to several obstacles and my newfound annoyance with the hobby. In the end, it got done on time, I avoided the red flags that would have been set off had I been more aggressive, and I made it out with my sanity intact.
That last part isn't entirely true…I've since taken on another $22,000 in spending requirements. Chase introduced a 70,000 point sign-up bonus for the Ink Plus card and I went for it. For the first time ever, I received an instant approval on a business card. It was so easy, I signed my dad up for a card…and he received an approval email last week. Before I decided to splurge on this offer, Bank of America introduced a 90,000 mile version of the Virgin Atlantic Mastercard. Earlier this year I needed to round off a credit card churn, so I settled for a pitiful sign-up bonus on this card. Feeling shortchanged, I had to make things right by taking advantage of the 90,000 mile offer – which just so happens to have a $12,000 spending requirement. While I have 6 months to get it done, I'd prefer not to put it off too long. I like to sync up my credit card spending requirements so that they are all completed at the earliest possible time. With the Ink Plus cards requiring $5,000 to be spent within 3 months, I'm forcing myself to wrap all spending up by December. 
With Amazon Payments out of the picture, I needed to replace an easy manufactured spending tool, so I cancelled all four of my Bluebird cards, with the intention of switching to Serve. It's not much, but if I can do $4,000 per month in direct loads with minimal hassle, that's a huge time saver for me. Spread across three months, this will help me knock off $12,000 in spending requirements from the comfort of home. The remaining $10,000 can easily be met through regular spending and Amex for Target loads – three trips and I'll be done! With the fun I have visiting Target, I may even get this done faster. In any case, I'll have 343,000 miles to show for it. That's $343,000 less manufactured spending I have to do…
If you're in the midst of meeting spending requirements across several credit cards, take a look at this simple table I've used to keep track of it all. Hopefully it works for you too. Happy spending!
Subscribe via email for more points, miles and free travel