Club Carlson is offering 5,000 bonus Gold points for targeted Club Carlson elite members who book their stay with the mobile app by April 5, 2015. Only stays completed in April are eligible for the bonus and the 5,000 bonus points will post within 10 days of checkout. Elite members include Club Carlson Silver, Gold, and Concierge members. Silver status comes with the Club Carlson Rewards Visa Signature credit card, while Premier Rewards Visa Signature cardholders get Gold status. You can also status match to either level of Club Carlson elite by showing status at another hotel rewards program.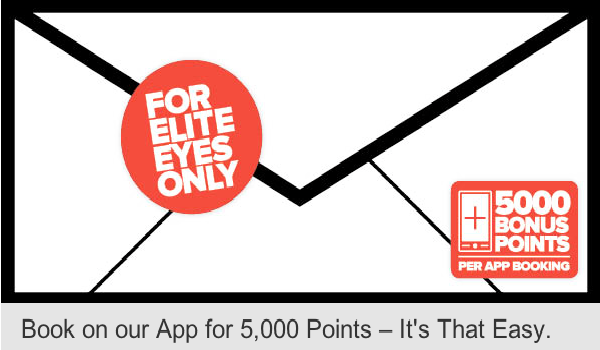 If you're wondering what 5,000 Gold points gets you, it's about halfway to a Category 1 award night or enough for a Category 1-3 Points + Cash award. Factor in the massive bonuses Club Carlson pays out to standard members (20 Gold points per $1 spent) along with credit card bonuses and you're looking at a massive point haul.
If you haven't been targeted for this promotion, it doesn't hurt to send an email to Club Carlson and ask to be included – especially if you're already an elite member. Six days may not be enough to get a status match and convince Club Carlson to let you participate in this promotion, but it doesn't hurt to try. You can always try expediting things by calling, keeping the rep on the phone while you email/fax them proof of status and follow up to make sure everything was taken care of on their end. Are 5,000 bonus points worth the hassle? That's your call.
If you did get targeted for the 5,000 point mobile booking bonus, all you need to do is download the Club Carlson mobile app available on iPhone and Android. Book your stay by April 5 and complete it by the end of April and you'll have 5,000 bonus points in less than two weeks. Just make sure you hold onto the targeted email in case your points don't post.
Did you get targeted for Club Carlson's 5,000 point booking bonus?
Subscribe via email for more points, miles and free travel