Regardless of whether you pay for travel out of pocket or use points and miles, you will at some point need cash to cover your expenses. Not necessarily physical cash, but numbers on a screen that you can use to pay off your mile-earning credit card. Here are a few ways you can earn extra cash for your next trip: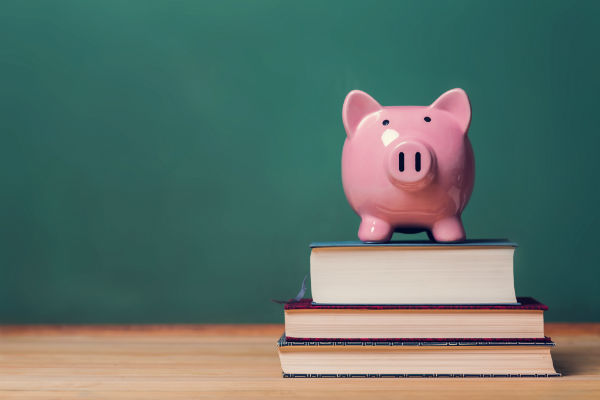 1. Mystery Shopping. I've written about this several times. You sign up with legitimate mystery shopping companies and earn anywhere from $10 – $150+ per assignment. Sometimes they even pay you to fly abroad and review hotels. Not all assignments are easy, but if you have a good eye for details and enjoy writing, you can make $1,000+ per month doing this. Just one assignment per day will net you at least $300 per month. While the majority of assignments require lengthy reports, there are a few that are easy and still pay well. 
2. Gigwalk. This is a free app for both Android and iOS, which will pinpoint "gigs" on a map, based on your location. These gigs consist of easy assignments that pay $3 – $90. Examples include taking photos of restaurants and menus, sampling food, etc. These are fairly easy to do and if you manage one per day, that's an extra $1,095 per year you can put towards your vacation. Of course, the number of gigs you have access to will depend on the area you live in – most gigs are concentrated around large cities, though I've found plenty in the suburbs outside of major cities.
3. Marketing Jobs. I'm not talking about going door-to-door selling coupon books (though if you can pull that off, kudos to you), but there are lots of marketing jobs you can do on the side that pay very well. For example, BzzAgent Inc. is a marketing company that specializes in word-of-mouth marketing. Part of this requires evaluating product reviews from customers submitted online. Their Communication Coordinators are paid $0.40 per review, with occasional bonuses when the work picks up. Evaluating reviews is very quick and you can make a few thousand dollars each month if there is enough work to go around. In college, I passed out flyers for a company called Collegiate Marketing. At one point I was paid almost $300 to distribute 400 door hangers on campus. It took all but two hours to get this done. They are always looking for campus reps and you don't have to be a student. If you live near a college town and want to make a few extra bucks, reach out and express your interest in this job.
4. Write. This only works if you're a good writer. Unless you're E.L James, then the rules of good grammar and writing skills don't apply to you. You can find lots of paid writing opportunities on sites like ODesk, or ProBlogger. Your favorite travel hacking blogs may also be looking for writers, so have a writing sample prepared if this is the route you want to take.
5. Sell Stuff. According to people who know more than I do, travel makes us happier than owning things. So trading in your stuff for travel seems like a good value. Ebay is pretty much dead as a marketplace (in my non-professional opinion), but there are plenty of other places where you can unload your stuff. Greg at FrequentMiler uses Amazon Fulfillment to unload merchandise he buys during bonus point promotions. I also know people who use an app called Poshmark to sell their unwanted clothes and other items. Be warned, their website is full of annoying selfies. Fees are around 20%, but items sell fast. Pack up your excess stuff, make a few bucks, and enjoy a more meaningful life experience. You can always pick up a waitressing job or work at a department store part time – there is high demand right now in retail, as the holiday season is approaching. For those who don't want to be stuck in one place, performing the same task over and over, the above listed jobs might be a better fit. What are some of the ways you save up for travel?
Subscribe via email for more points, miles and free travel