You know that feeling: You've been in the travel hacking game for a while, churned a few cards, did some manufactured spending, and now you're just staring at your Award Wallet account with excitement and anxiety. It took you a while to get there and now you're apprehensive about seeing that balance drop to zero. You're even contemplating buying miles just so that hard-earned balance remains the same.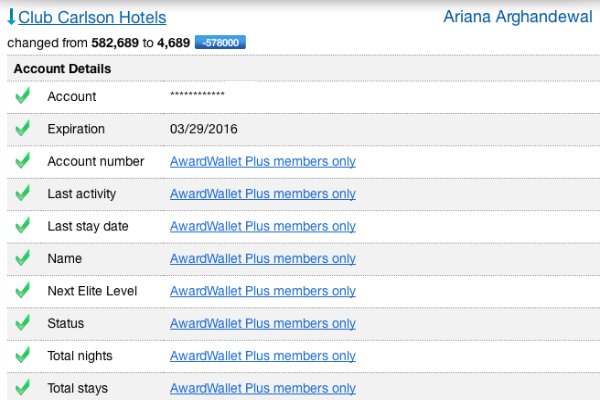 Earning miles is addicting and seeing a large balance is satisfying – so much so that you may be hesitant to redeem them once you earn enough for an award. Here are four reasons why you shouldn't be a points hoarder:
1. Your miles are losing value. The recent slew of devaluations alone should demonstrate that your miles could be devalued at any time, for any reason. That Oneworld Explorer award you've stashed points away for? No longer bookable. Or maybe your account gets wiped out by hackers and you don't even notice until months later when you're finally ready to redeem them. By then you'll have your hands full trying to figure out what happened and getting the miles redeposited. This isn't a good reason in and of itself, but the possibility of sudden changes to your favorite airline's award chart should be motivation enough to use your miles when you can.
2. They may expire. If you're sitting on a large balance from a credit card you've cancelled or a trip you took a year ago, you may lose them if you either don't earn more points or use them. Those green arrows on your Award Wallet notices will plummet along with your spirit.
3. You can earn more miles. All it takes is $10,000 worth of manufactured spending each month to generate 120,000 miles each year – that's enough for two round-trip economy class tickets to Europe or one round-trip flight in business class.
If manufactured spending isn't your game, you're always just one credit card churn away from replenishing your balance. Plus, every once in a while a mega credit card sign-up bonus comes around that you can get at least once, if not twice or even six times! That should put you back in business.
4. You are missing out. This past December, I burned over 400,000 US Airways/United miles to fly with my family to Australia in First Class. I'm not gonna lie and say it didn't sting. However, the overall experience made up for it. I got to fly the Thai Airways A380 in first class, spend a few hours at the incredible Thai Airways Royal Silk First Class Lounge lounge in Bangkok, have an amazing stay at the Park Hyatt Sydney, and spend time with family members I met for the very first time. In the end it was absolutely worth it. The excitement of seeing my mileage balance top 400,000+ was replaced/topped by the great memories I have from that trip.
This being said, it's not always easy to use your miles. If your company has a crappy paid vacation plan, you may see your points and miles devalue before you have a chance to use them. If your program of choice allows cancellations without a penalty, you can book trips far in advance in case of devaluations. Or do something nice by booking a trip for friends/family. Sound overly generous? I'm sure that's what reward programs think when they reclaim/confiscate all of your hard-earned miles because you failed to use them.
What motivates you to use your miles?
Subscribe via email for more points, miles and free travel