Every year, we're faced with a series of devaluations and general setbacks in the hobby that leave people with a doomsday perspective. Programs devalue and everyone starts blaming the newbies and the bloggers who introduced them to this world. The bottom line is, programs will continue to devalue, deals will die, but then new opportunities will come around. We're just two days away from the new year and while there has been a lot of bad news in the past year, there's lots for travel hackers to look forward to in 2016: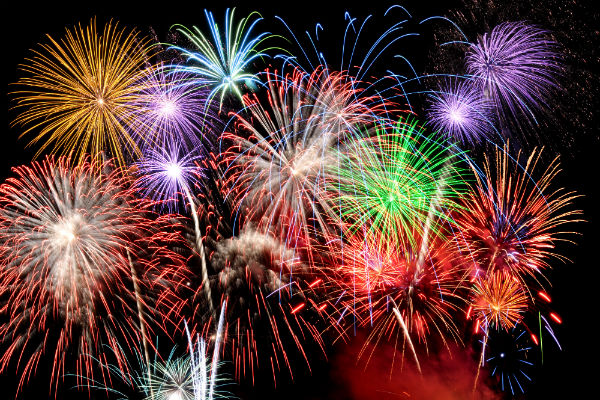 1. The American Airlines Advantage Devaluation
For most of us, American Airlines devaluing its award chart on March 22, 2016 isn't exactly something to look forward to. It's all about perspective: Now that we know when the devaluation is happening, we can stop worrying about it and we still have plenty of time to redeem our miles for aspirational awards. As I pointed out, not everything about the Advantage program changes is bad. Short-haul awards will be introduced and a few awards are actually decreasing in the number of miles required:
Off-peak economy class awards to Central America decreasing from 15,000 to 12,500 miles one-way.

Saver economy class awards to Mexico, Central America, and the Caribbean decreasing from 17,500 miles to 15,000 miles one-way.

Business class awards to Mexico, Central America, and the Caribbean decreasing from 30,000 to 25,000 miles one-way.

Economy Class awards to the Middle East/Indian Subcontinent decreasing from 45,000 to 40,000 miles one-way.
2. Four New Hyatt Diamond Suite Night Awards
If you earned Hyatt Diamond status this year, you'll have four new suite upgrade awards to look forward to on March 1, 2016. The down side? Starting next year, you won't be able to use Suite Night Awards to upgrade stays after the expiration date. At least we still have the option to upgrade paid Hyatt stays with 6,000 points per night…
3. More Priceless Surprises from IHG 
I once spoke with the Vice President of IHG Rewards Club, who told me he wanted IHG's promotions to be fun and keep members engaged. They definitely succeeded with this one. I don't know about you, but I've had a lot of fun with IHG's Priceless Surprises promotion. The other day I received 41 prize emails at once and almost wished I could send in more than just 94 entries per person. If you've been observing from the sidelines to ensure this promotion was legit, you can rest assured that it is. Send in your entries now and by the end of January, you can look forward to at least 47,000 IHG Rewards Club points.
4. Marriott's Acquisition of Starwood 
A lot of people are upset about Marriott acquiring Starwood. I get it – on the surface, Marriott is the evil empire looking to take over and destroy all that is good about Starwood Preferred Guest. I'm going to make an unpopular statement here and say that Marriott Rewards isn't as terrible as everyone thinks. In fact, there are several aspects of the Marriott Rewards program that are superior to Starwood Preferred Guest. The acquisition isn't ideal, but it's also not the end of the world. While we don't yet know what will change about the Starwood Preferred Guest program once the acquisition is complete, I can't imagine it will be all bad.
5. $200 Airline Fee Credit for American Express Platinum Cardholders
If you paid the $450 annual fee on the personal Platinum or Business Platinum Card from American Express, then you have another $200 airline fee credit to look forward to next year. These airline fee credits are often cited as a great way to off-set the $450 annual fee. Just make sure you get more value out of the Platinum card than this…and that you don't end up holding onto a stash of airline gift cards that you have no use for, just because some blogger told you exchanging $450 cash for $200 in gift cards makes getting a Platinum card worthwhile.
6. New Hotel Rewards Bonus Point Promotions
Hotel rewards programs are sure to delight us with decent quarterly bonus point promotions in 2016, as they've done in 2015. I doubt we'll see anything truly mattress run worthy (except, maybe, from Club Carlson or IHG), but we're probably in for a minimum of double points. Beggars can't be choosers, right?
7. One Last 7% Dividend payout from Sapphire Preferred
There's no positive way to spin the discontinuation of the 7% dividend on the Chase Sapphire Preferred Card. However, if you got your Chase Sapphire Preferred Card before July 2014 and have been putting a decent amount of manufactured spending on the card, you're in for one final Dividend payout in February 2016. If you've been ms'ing responsibly, it probably won't be a huge payout. However, it will still save you a few extra trips to Walmart. 
8. New Chase Freedom Category Bonuses
The Chase Freedom credit card's quarterly bonus calendar is the one thing we can all consistently count on. The card will offer 5% cash back on the first $1,500 spent at various merchants every quarter. In January, it will be gas stations and local commuter transportation. In March it's grocery stores, July will bring us restaurant "and more," while December promises 5% cash back on "holiday spending" (i.e. department stores). We can all look forward to $300 cash back/30,000 extra Ultimate Rewards points in return for very little effort.
9. Bonus Miles from the Barclay Advantage Aviator Red MasterCard
Barclays has really been trying to hold onto their existing AAdvantage Aviator cardholders (mainly because they can't accept new applications). This has resulted in the occasional quarterly bonus mile promotion, along with lucrative annual bonuses for cardholders who have account anniversaries coming up. If you're not quite there yet, chances are you still received an offer for up to 2,500 bonus miles (2 miles per $1) on credit card spending at supermarkets, movies, and on utilities. The offer is good on spending between January 1 – March 31, 2016. Just be sure to activate the offer by February 15, 2016 to earn the bonus.
10. More Opportunities to Earn Annual Credit Card Spending Bonuses
If you're a big spender (manufactured or otherwise), a great way to maximize your point earnings is to channel your spending onto credit cards that offer annual bonus points or rewards for meeting certain spending thresholds. Some of these bonuses are paid out for spending generated in a calendar year. Others are limited to membership year. Either way, a new year brings more earning opportunities.
Which points and miles earning opportunities are you looking forward to in 2016?
Subscribe to Blog via Email